My Why
I became an advisor because I wanted to do something where I could make a difference for not only my family, but for many other families as well. After nearly 20 years in the business, I am still an advisor because I love the planning aspect and the educational part of it. In any given year, the average family will spend more time planning a vacation than they will spend planning their retirement or children's college education. It's just not an easy or exciting thing to think about. I take a holistic approach to each family's goals in regards to their finances and incorporate budgeting, risk management, and cash flow into their investment management plan. I specialize in retirement and income planning for pre-retirees and retirees, as well as accumulation and asset protection for high net worth individuals. Since marrying a physician in 2013, I have become acutely aware of some unique needs of this profession and I strive to be the resident expert in financial planning for physicians.
My Experience
I started my career in 2000 as a Fixed Income Marketing specialist with Edward Jones in St. Louis, MO. After four years of educating new Financial Advisors on fixed-income investing and meeting more than 1,000 retired investors across the country, I decided to begin my own practice in Wilmington, NC. In the fall of 2008 I left Edward Jones and started Legan Wealth Management, LLC, and a year later joined the team at Haines Financial, LLC, which is now The Wealth Plan Company.
Degrees, Certificates and Designations
– BS in Marketing Management from Missouri State University in 2000
– AAMS® – Accredited Asset Management Specialist from the College for Financial Planning in 2003
– AWMA® – Accredited Wealth Management Advisor from the College of Financial Planning in 2010
– Certificate in Financial Planning from the University of Georgia in 2014
– CFP® – CERTIFIED FINANCIAL PLANNER™ designation from CFP Board in 2014
My Personal Life
I married Todd in 2013 and we started our family in early 2015 with the arrival of Jon Luke, accompanied shortly thereafter by Caroline Rose in late 2016 and Jacquelyn Mae in late 2018. All of our children have been an absolute joy and sometimes make appearances with me in Wilmington when I routinely come to meet with clients. We spent the first 5 years of marriage in Shreveport, Louisiana and are currently living in the Tampa Bay Area in Florida. In our free time, we enjoy being outdoors, days on the beach, church activities, spending time with family and friends, participating in local events, and good food.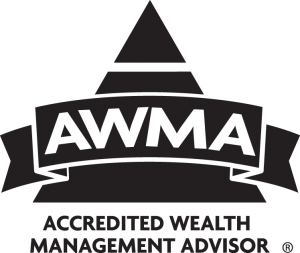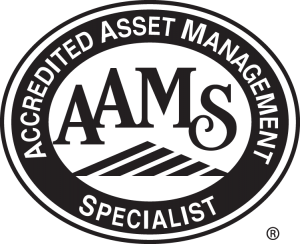 Ready to start?
Let's talk.
The first step in deciding if we are the right team to help you make better decisions is to have a 15-20 minute conversation to get to know each other.  During this call, I will ask a few questions to get a feel for where you are in your journey as well as what you are looking for from an Advisor. I will also answer your questions about our firm and fees.  Rest assured this is a no-judgment call, we are here to help.  Feel free to use this online scheduler or you can call 910.679.4370 to have our team schedule it for you.