My Why
Everyone needs guidance in taking steps towards financial freedom. Life can get hectic, and attempting to handle everything on your own can be overwhelming. That's why I am here. I help you focus on your finances so you can enjoy life. It is incredibly motivating knowing that I have had a hand in helping clients reach their goals or get closer to achieving them. It is so rewarding to witness a couple getting out of debt or reaching the point of being able to retire. I find true joy in knowing our clients, speaking with them regularly, and proactively looking for opportunities to serve.
I am here as a resource to you. Our clients are our family. You may need help understanding your statement, keeping up with your income payments, or you may have a question that requires some research. The fact is, no matter how big or small your need, I'm ready to do what I can to make your life easier, and I'm excited to do it. I am very thankful that I get to fulfill my purpose in life by using my expertise to help others in their journey towards financial freedom.
My Experience
My career began in 1995 in the operations division of Prudential Securities as an Operations Assistant and was later promoted to Employee National Trainer with the Branch Liaison group. In 1999 I was recruited to the position of a Registered Client Service Associate and have been finding joy in helping others ever since (Prudential/Wachovia, Ryan Beck & Co. and Stifle Nicolaus). In 2009, I joined Brandon's Team, and as his right hand, I handle all of his clients' inquiries and requests and oversee the smooth functioning of our office.
Certificates and Designations
– Certificate in Financial Planning from Kaplan University in 2007
– RFC® – Registered Financial Consultant designation from IARFC in 2009
My Personal Life
My husband, John, and I relocated in 2008 from the New York/Tri-State area and are thrilled to be living in Wilmington. We love where we live. I enjoy keeping fit and healthy, sharing quality time with family and friends, and getting lost in a good book. My spiritual life is of the most significant importance to me, and I worship with the Church of Christ that meets in North Wilmington. I also enjoy volunteering my time and am always looking for opportunities to give back to the community.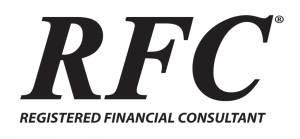 Our Team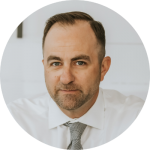 Brandon Haines, MBA, AIF®, CFP®
Founder & Wealth Advisor
Kathy Oswald, CFP®
Wealth Advisor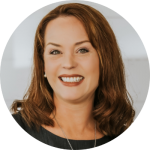 Robin Barrington
Director of Communications
Ready to start?
Let's talk.
The first step in deciding if we are the right team to help you make better decisions is to have a 15-20 minute conversation to get to know each other.  During this call, I will ask a few questions to get a feel for where you are in your journey as well as what you are looking for from an Advisor. I will also answer your questions about our firm and fees.  Rest assured this is a no-judgment call, we are here to help.  Feel free to use this online scheduler or you can call 910.679.4370 to have our team schedule it for you.