At The Wealth Plan Company, we are passionate about helping our clients prepare for tomorrow while fully living today.
Our mission is to help you make great financial decisions. To achieve this, we follow four fundamental concepts:
Build Deep, Long Lasting Relationships| We strive to build and maintain solid relationships by regularly communicating with our clients and hosting various client events throughout the year. We work hard to provide our clients with the support they need and the respect they deserve.
Engage in Sound Planning| Whether you are creating a retirement income plan, rolling over a 401(k), buying Life Insurance, or setting up an Investment Account, we believe every decision should come from a solid financial plan. We take the time to thoroughly understand your values, current situation, goals, and risk tolerance.
Dedication to Ongoing Education| We are committed to increasing our professional knowledge through research, continuing education, and the pursuit of certifications. By staying up to date, we are better able to monitor and act on opportunities or risks that impact our clients.
Employ Innovative Technology| We continually improve our technology to increase efficiency, so we can deliver relevant information to and spend more quality time with our clients.
We invite you to explore our Team and Services. If you have any questions about your current financial situation or wish to schedule a complimentary consultation, please call us at (910) 679-4370.
The Foundation To Making Better Decisions
My job is to help you make better decisions. Through the years I have found that clients are less anxious about making some of life's biggest decisions when they are more prepared. Buying the first home, paying for college, buying/starting a business, pulling the trigger on retiring, the list goes on and on. When you have a concise vision of what you want in life, a full understanding of your resources and an experienced Advisor to bounce ideas off of, you increase your likeliness of making better decisions. This is why I follow a simple, yet powerful, repeatable process that will help you enjoy life today and help e.a.s.e the burden of life's decisions.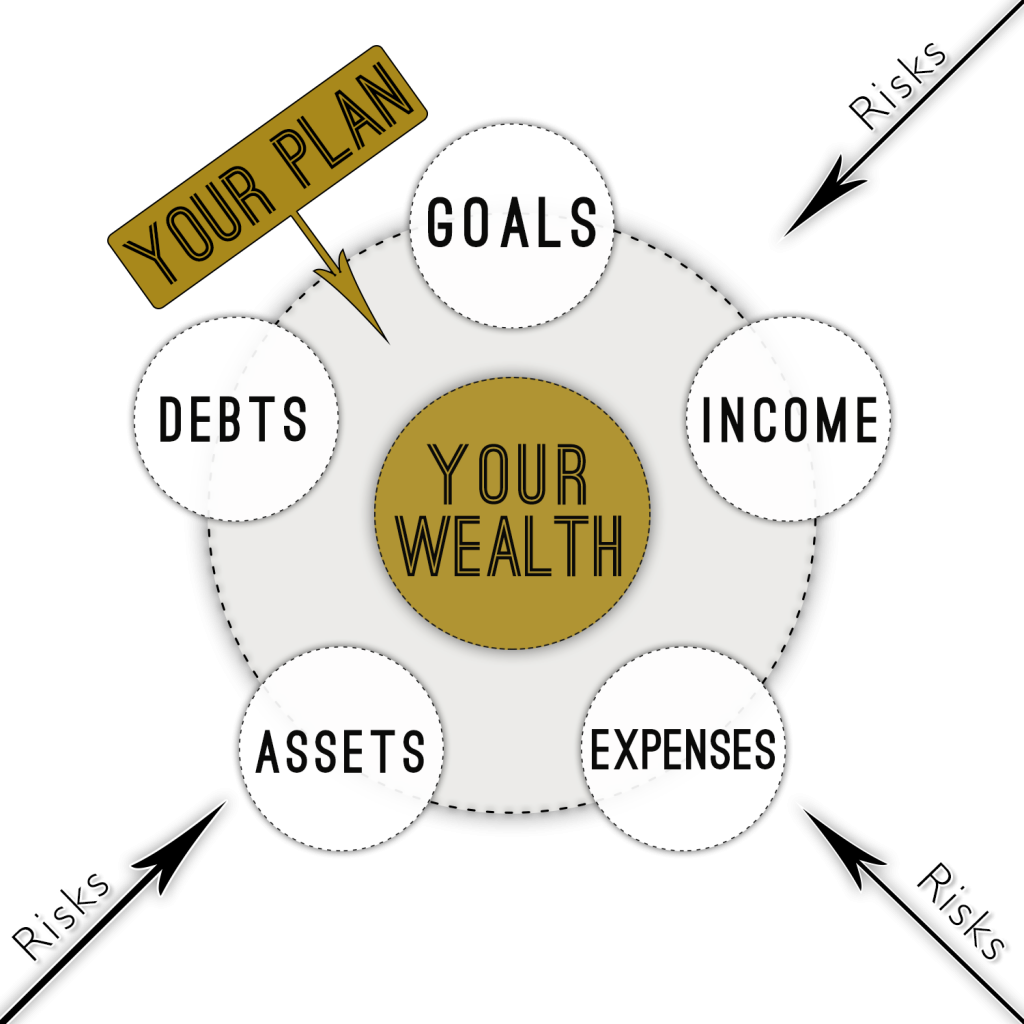 First things first, we need to get to know each other and see if we're a good fit to work together. We will have an initial meeting to get a good understanding of what/who is important to you, what goals you have in life and explore your current financial standing. We will also use this time for you to learn more about us.
I will organize the information I have collected and begin to design a plan, unique to you, that will help you align your resources to your goals. Often times there are many paths to achieving your goals.
Together we review your options in order to develop the various strategies that will ultimately become your WealthPLAN. After all, this is about you and your goals. You have to be both comfortable and confident in the strategies that we will implement.
At this point your foundation is built. You have a clear understanding of your goals, what it will take to accomplish them and a personal team that knows who you are, understands your specific situation, will respond quickly to your needs and meet with you regularly to address any changes. You are now prepared to make better decisions and enjoy life!
In order to have confidence in your decisions you must carefully weigh the positives and negatives of your options. You need the tools to properly forecast the impact each option has on your future. With our experience and technology we help bring clarity and simplicity to your decision making process, allowing you to have confidence in the decisions you make.